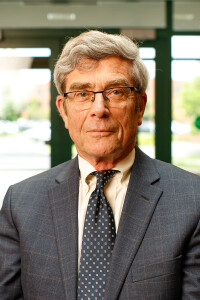 Michael F. McConville
Partner
Main Fax: 585.546.7218
About Michael
OVERVIEW
"I enjoy assisting our clients in solving their legal issues and problems"
The most important thing is to first listen to our clients. They will describe what they are trying to accomplish and that usually gives me the information I need to proceed with assisting them in resolving their issues.
Professional Background
Mike learned from an early age the value of a good work ethic. Instilled by his parents, that work ethic has gone on to become one of Mike's foundational values at MCCM.
Mike demonstrates availability by making sure he listens to his clients. The roadmap of their legal journey is often outlined in their communication, so a careful ear is necessary when helping his clients. He is affable in that his life experience has given him the perspective to understand that everyone comes to the table with different needs.
With the cross section of availability, affability, and ability, Mike is prepared to help his clients feel secure throughout the legal process.
EXPERIENCE
Mike joined the firm in 1980 after having spent four years with the Boston office of Price Waterhouse and Co. During that time, Mike gained the status of a certified public accountant and concentrated his efforts in the areas of personal and corporate taxation.
Since his return to Rochester, Mike has been actively engaged in the representation of corporate and individual clients for both business and tax-related matters. He has advised and counseled many clients through the process of buying or selling a business. Mike has worked closely with family-owned businesses and is well-schooled in the unique problems associated with such organizations. He has worked with many small to medium size businesses assisting in the resolution of disputes and the transfer of the family business from one generation to the next.
He also has extensive experience in representing physicians and physician groups with respect to practice formation, mergers and contractual relationships among shareholders and partners, as well as contractual matters with outside vendors and payors. With assistance of other attorneys in the firm, he has advised his medical clients in regard to complicated state and federal law compliance issues, including the Health Insurance Portability and Accountability Act of 1996 ("HIPAA"), the Anti-Kickback Laws, the Self-Referral Laws ("Stark"), and the New York Education Law's prohibitions against the corporate practice of medicine and fee splitting.
In addition to the corporate and health care practice, Mike has extensive experience in estate planning and administration, and related Elder Law areas such as planning for nursing home costs, Medicaid eligibility and the transfer of assets in an efficient and orderly manner from one generation to the next. Mike has worked with hundreds of families, individuals, accountants and financial planners to provide carefully crafted personal solutions to meet their wealth transfer, preservation and distribution needs and desires.
HONORS & AWARDS
Selected to The Best Lawyers in America®, Business Organizations (including LLCs and Partnerships), Closely Held Companies and Family Businesses Law, Corporate Law, and Trusts and Estates
ADMISSIONS
New York State Bar (1975)
US Tax Court (1978)
EDUCATION
Albany Law School (J.D. 1974)
Boston College (B.S. magna cum laude, 1971)
PROFESSIONAL AFFILIATIONS
Member:
New York State Bar Association
Monroe County Bar Association, Tax Section
American Institute of Certified Public Accountants
Massachusetts Society of Certified Public Accountants
Personal
Mike was born and raised in Rochester and graduated from McQuaid Jesuit High School before heading off to Boston College. He has been active at McQuaid, Perinton Youth Hockey and other charitable and youth organizations throughout his career. Mike currently resides in Pittsford with his wife, Mary. In his spare time, he enjoys golf and spending time with his six children and ever increasing number of grandchildren.