Bankruptcy Lawyers in Rochester, NY - Serving clients throughout Western New York, the Finger Lakes and the Southern Tier
Our bankruptcy lawyers represent both debtors and creditors, and assist with filing claims, representing clients' interests in cases, asserting the rights of landlords or secured creditors to recover property, and defending clients facing preference and fraudulent conveyance claims brought by trustees or creditors' committees. We also act as advisors to the matrimonial bar as well as parties electing the collaborative process, advising on the nuances of the Bankruptcy Code and its impact on the dissolution of a marriage. Our bankruptcy attorneys work hard to minimize clients' exposure to bankruptcy and other insolvency issues and, when those proceedings cannot be avoided, we enjoy our reputation as a premier team of bankruptcy counselors and litigators. We welcome the opportunity to discuss your options and determine the right path forward for you.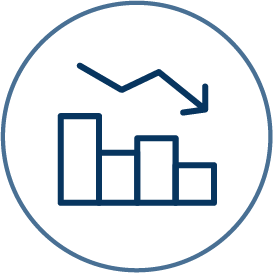 Bankruptcy Warning Signs to Consider.
Bankruptcy is a powerful tool to help consumers and business take control over their debts. Bankruptcy is not a "scarlet letter."  Most bankruptcy debtors are honest, hardworking people who have experienced financial misfortune. Over a million people nationwide file for Bankruptcy each year. Once through the bankruptcy process, many clients tell us "I wish I had done this sooner."  See our listing below Early Warning Signs of Financial Instability.
Contact our bankruptcy lawyers today so we can review your financial situation to determine if bankruptcy is the right option for you.
DEBTOR REPRESENTATION, BUSINESS REORGANIZATION AND OUT OF COURT WORKOUT ATTORNEYS
Debt Counseling, Business Reorganization & Workouts
Workouts and reorganizations offer alternatives to bankruptcy that allow individuals to protect their property and businesses to continue business operations. Should insolvency loom, debt can be reorganized through an out-of-court workout or restructuring. Bankruptcy, receiverships and other tools may also be used by businesses to achieve reorganization, liquidation or sale. We counsel financially distressed businesses, creditors and third parties to devise and implement a  strategy that fits their specific situation.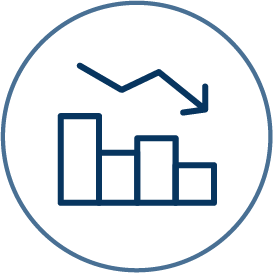 MCCM represents clients whose customers, family members, spouses, domestic partners or patients have filed bankruptcy. In addition to explaining the process and rights of creditors, we defend our clients should a debtor, bankruptcy trustee or creditor's committee pursue aggressive action.
We are a debt relief agency. We help people file for bankruptcy relief under the Bankruptcy Code.