Power of Attorney and Health Care Proxy Lawyers in Rochester
A Power of Attorney and a Health Care Proxy, also known as Advanced Directives, are critical documents for a person to have in place. A Power of Attorney allows an individual to name the person or people that they would like to make financial and legal decisions for them in the event that they are unable to. Most people are unaware of the implications of not having a Power of Attorney. Without a Power of Attorney, if a person is unable to make their own financial decisions, family may have to file for Guardianship in State Supreme Court, which can be time-consuming and expensive. A Health Care Proxy names a person to make medical decisions in the event that the person is unable to. Without a Health Care Proxy, the door can be open to disagreements between family members over the correct medical decision to be made. The documents become null and void when a person passes away.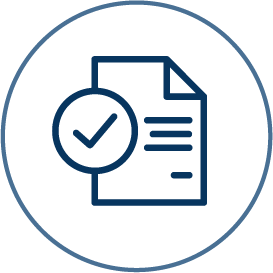 Rochester Will and Estate Attorneys
"I don't have a will." Oh yes you do! New York State law provides for the disposition of your assets if you die without a will. If you have a spouse and no children, you spouse receives your total estate. If you have a spouse and children, one-third of your assets pass to your spouse and two-thirds to the children. And if a child is under 18, his or her share of your estate will be paid to a court appointed guardian (usually the surviving parent) and the assets will be liquidated and converted to cash. The monies will then be placed in a bank account with limited options for investment of the funds. And when the child turns 18 years of age, the funds are paid outright to the child to do as he or she desires. So yes, in fact you do have a will. However, it might not be the one you want!
Will, Trust, Estate Planning and Administration Attorneys